KRAFTON launches PUBG Nations Cup (PNC) 2023 in Seoul, South Korea, with 16 countries competing at Sangam afreeca Colosseum from September 15 to 17. Matches start at 10:00 BST/11:00 AM CEST daily, live-streamed on PUBG Esports platforms.

There will be 6 matches daily, totaling 18 matches played across Erangel, Miramar, Taego, and a debut appearance by Vikendi in the global PUBG Esports events. In PNC 2023, both kill, and placement points will meld to determine the rankings of the 16 teams. The team amassing the most points after these encounters will be hailed as the Champion of PNC 2023.

The Pick'em Challenge returns, letting fans vote for teams, earn Esports Points (EP), and get exclusive PNC 2023 merchandise. EP can be earned by buying PNC 2023 items or completing in-game missions, available until September 28, 03:00 AM BST/04:00 AM CEST, with 25 per cent of sales contributing to the prize pool of PNC 2023.

For in-depth information on PNC 2023 and the latest PUBG Esports updates, visit the official website PUBGEsports.com and follow social media channels: YouTube, Twitter, Instagram, Twitch, and TikTok.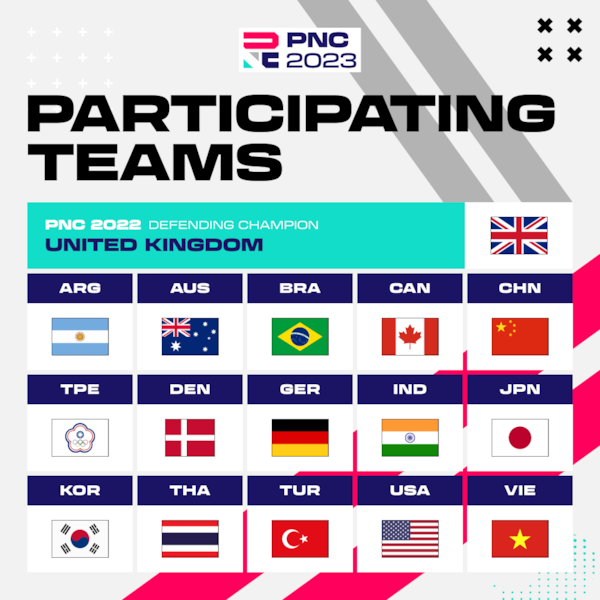 About KRAFTON, Inc.

Based out of South Korea, KRAFTON, Inc. is a collective of independent game development studios bound by a passion for creating innovative and engaging entertainment experiences for gamers worldwide. Founded in 2007, KRAFTON consists of PUBG STUDIOS, Bluehole Studio, RisingWings, Striking Distance Studios, Dreamotion, Unknown Worlds, 5minlab, Neon Giant and KRAFTON Montréal Studio, each with its own unique expertise.

KRAFTON is responsible for premier entertainment properties, including PUBG: BATTLEGROUNDS, The Callisto Protocol, NEW STATE MOBILE, Moonbreaker, TERA and ELYON. With a team of 3,000 members across nine countries, KRAFTON is a technology-driven company that boasts world-class capabilities as it seeks to expand its areas of business beyond games to multimedia entertainment and deep learning. For more information, visit www.krafton.com